Situated in the heart of London
We consist of a team of Chartered Clinical Psychologists, Systemic Psychotherapists and Behavioural Psychotherapists.
We offer Cognitive Behaviour Therapy, counselling and Psychotherapy for children, adolescents, couples and families, that are struggling with a range of emotional and behavioural problems.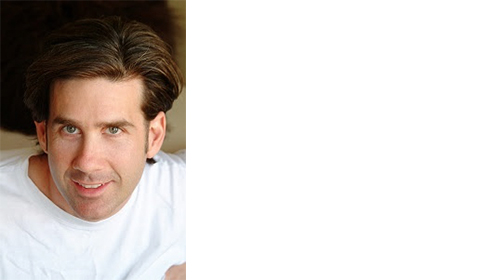 Dr. Kevin Conallen
PhD (Psych), MA (ABA), PSTC (Ed), MA – Consulting Behaviour Analyst
Click here to read full information
Please contact Kevin for information regarding Applied Behavioural Analysis educational programmes. Find out more information on Behavioural Educational Systems (BES).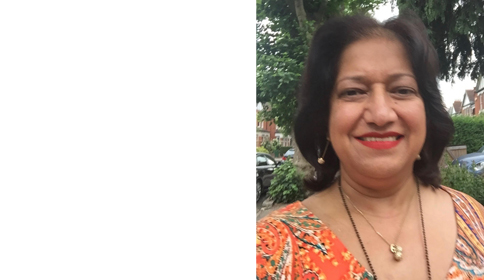 Mrs Dipti Shah
MSc. SFT., MBACP (Accred)., UKCP (Accred) – Systemic Family Psychotherapist
Click here to read full information
I am a systemic family therapist, and an integrative counsellor, which includes CBT, based at the London Child, Adult and Family Therapy Centre. I have over 25 years' experience of working with people and supporting them to overcome a range of emotional and behavioural dilemmas, which often occur in the journey of life. These dilemmas can become problematic when left unmanaged OR unresolved and often affect personal and professional relationships. I work with children, adolescents, adults, couples, families, and groups of people who have shared responsibilities. Lately, I have seen an increase in families where adult children and parents seek therapy to heal past wounds and create compassion in their relationships with each other. I have also seen an increase in couples seeking pre-marriage therapy to develop focus for their new developing couple relationship when negotiating individual cultural differences embedded in the wedding rituals.


In addition to regular therapy, I offer programs (either single sessions or a course of sessions) to corporate organisations. This extra support at the directorate levels creates a resource that helps to increase productivity as well as reduces unnecessary stress or burnout during challenging times when big changes are essential for organisational growth and development.

My experience to date includes managing a team of over 40 clinical staff at a large acute unit of the Priory hospital, which included providing clinical supervision. Alongside this I have a broad experience of service development and delivery of family therapy to families managing very complex family dilemmas. I have previously worked as a systemic therapist for TIER 4 inpatient adolescent unit providing therapy to patients and their families. This unit offered hospitalisation to adolescents diagnosed with severe eating disorders, conduct disorders, depression, anxiety and autism. I have also worked as a counsellor in educational settings (nursery, primary, secondary schools and higher educational settings); family centre; children's services; employee assisted program for local authority staff; an Asian women's project and have 8 years of teaching experience on BACP and OCR accredited counselling and self-developmental training programmes.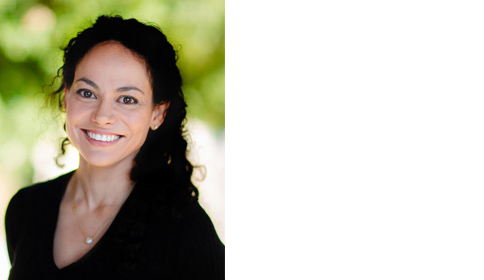 Dr. Nicole Gehl
B.A., PGDip CBTcyp, MA., J.D., Adv.Dip.Ex.Psych., DProf. UKCP, BABCP, MBACP (Accred)
Click here to read full information
Existential Psychotherapist, Cognitive Behavioural Psychotherapist for Children and Young People
After gaining a Bachelors degree in Liberal Arts with a concentration on business studies, and completing my Juris Doctorate, I originally set out on a career as an attorney in Southern California. However, Life it seems had very different plans!
The more work I did with individuals requesting legal advice and guidance in legal battles, the more interested I became in the way that people think, manage to make sense of the world and fight their own, sometimes infinitely more challenging, inner battles.
It wasn't long before I moved to London to pursue my Doctorate in Existential Psychotherapy and Counselling. Along the way I earned a Masters Degree in Integrative Psychotherapy, an Advanced Diploma in Existential Psychotherapy and a Post Graduate Specialist Diploma in Cognitive Behavioural Therapy (CBT) for Children and Young People.
I have much experience utilizing CBT to help adults, children and young people address problems with anxiety, panic, anger, depression, addiction, relationship difficulties and eating disorders, and I often utilize philosophical counselling with adults and young people struggling with concerns around life's givens and limitations (freedom, purpose of life, isolation, death and meaning).

I am a senior accredited member of the British Association of Counselling and Psychotherapy, the British Association for Cognitive Behavioural Therapies, and registered with the United Kingdom Council for Psychotherapy. I'm an active participant of the Society of Existential Analysis, The International Society for Mental Health Online, and The Association for Counselling and Psychotherapy Online. In addition to my qualifications, I have specialist training in the therapeutic use of technology from the Online Therapy Institute.
Over the years I have worked across a variety of different clinical settings, including the Priory Hospitals in North London and Roehampton, Child and Adolescent Mental Health Services (CAMHS), the NHS, Thornford Park Medium Security Hospital, and the Westminster Drug Project. Presently, I provide short and long term psychotherapy and counsellling for adults, children and young people at my St John's Wood office.

Ann-Marie John
Professional Registration UKCP AFT HSCPC
Click here to read full information
Experience
I am a Family Therapist and experienced Child Play Therapist with twenty years experience working in the field of Child Mental Health and emotional well- being.
For the last ten years, I have been working predominantly in Adolescent Mental health with specialisms in Eating Disorders and helping parents to maintain their Childs emotional well-being and preventing mental health difficulties in the process of separation.
Current Roles
I currently have a part- role in the public sector in a Looked after Children's Mental Health Team (specifically targeted at preventing foster placement breakdown) and I also support young people leaving the care system.
I run a supervision and consultation service for professionals in a number of public sector contexts and a small Private Practice at The Priory Hospital North London.
Approach
I prefer a whole family or parent approach to difficulties and conflict management, channeling family strengths and resources at times of stress and change. I usually offer an initial consultation then six sessions. I offer a free twenty- minute phone consultation to consider professional pathways and I am a good fit. This operates on Mondays and Fridays. An initial session is usually 90 minutes.
Services
Family Therapy and Assessment
Parental Support where the Child has a Mental Health Difficulty
Consultation and Support in Divorce and Separation
Eating Disorder Consultation and Family Therapy
Individual Child Mental Health and Therapy
Group and Individual Case Consultation for Professionals
Fees £225 for an initial consultation. £175 per hour ongoing.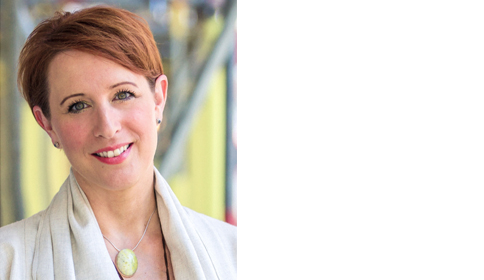 Rowanne Mackie
MNCS (Acc), MAREBT, HPD, GHR Reg, GCHP
Click here to read full information
I offer Cognitive Behavioural Therapy (CBT), Rational Emotive Behaviour Therapy (REBT), counselling, clinical and cognitive behavioural hypnotherapy, coaching and 1-1 mindfulness.
I am an experienced professional offering friendly and confidential support through difficult times in a safe, non-judgemental space where you can talk freely, be heard and explore. I care deeply that we suffer when our life isn't working as we'd wish, but don't know how to change or do things differently. I'm here to help if this is you, and I believe we all have the ability to change if we want to do so.
With my core training being CBT, I view issues from a starting point of how you think and behave.  I then look to address recurring and unhelpful thought and behaviour patterns. We can work within just one approach or incorporate others. As I always work on a personal level with you, I can combine and integrate approaches in a tailor-made way that is cost effective and dynamic.
My specialist areas are:
Overcoming Anxiety, Stress or Burnout
Building Self Confidence, Self Compassion & Self Acceptance
Fighting Depression & Low Mood
Anger Management
Sustaining Recovery from Addictive, Habitual, Compulsive or Unwanted Behaviours
Breaking the Cycle of Unhealthy Relating or Codependence.
Prior to training as a counsellor and therapist, I worked in demanding, high-stress environments and understand work-related stress and pressures of chasing work-life balance. In additional to my therapeutic and counselling skills, I am an experienced mentor, coach and teacher, trained in and utilised these skills in a variety of roles.
A series of major, personal life-changing events led to conclude that I wanted to train professionally in approaches I found personally beneficial and because I value the clear, relatively short and largely solution focused emphasis of these frameworks.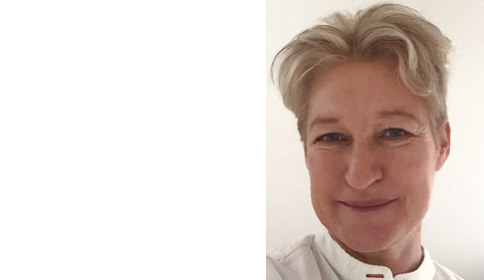 Catherine Nendick
Couples and Individuals Psychodynamic Psychotherapist
Click here to read full information
Are you finding your relationships difficult or unsatisfactory? Perhaps you would like a greater sense of connection with those around you.
I offer Psychodynamic Psychotherapy and Relationship Counselling to couples and individuals. With a kind and thoughtful approach I seek to create a safe and secure space where we can work together towards resolving the difficulties you might be experiencing.
Life can present many challenges, times when we might feel confused or overwhelmed and it becomes difficult to think clearly. Instead of being a source of support and comfort our relationships can feel draining and painful. Getting stuck in a place where the ability to communicate is lost and conflict escalates is surprisingly easy. Creating the space for thought, the opportunity for tolerance and the potential for change is achievable.
This is a collaborative process and the aim is for the work to be yours and something you can take away and keep with you. A non-judgemental and inclusive welcome is extended to every individual and couple of all cultures, backgrounds and orientations.
Psychotherapy Qualifications and Training:
I am a specialist trained relationship therapist with many years' experience of working with couples and individuals with relationship issues. I trained at Tavistock Relationships gaining the Post Graduate Diploma in Couple and Individual Psychodynamic Psychotherapy and Counselling. To build on the substantial experience gained there and to broaden my approach I became a Relate registered Counsellor. In addition to my private practice I continue in the pursuit of further clinical development with Relate and with other agencies.
I have an MSc (KCL) in Health and Society which examined in depth the societal causes of ill health and the importance of relationships in promoting better health.

Being a registered member of the BACP (MBACP) I adhere to their professional code of ethics and place client care and confidentiality at the forefront of my practice
I offer short term or long term therapy: within the therapeutic relationship I would encourage regular attendance.
Rates vary for individual and couple work and I offer a limited number of low fee sessions.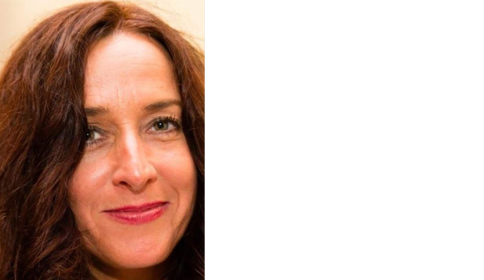 Patricia Askew
Bsc (Hons) R.D. MBDA, MHPC
Click here to read full information
I graduated from Kings College, London in 2006 and have been practising as a dietitian for the NHS for the past twelve years and within the private sector for the past ten years. I have gained experience in a variety of settings.
I have worked across a large number of G.P. Practices and provided expert dietary advice for a range of medical conditions, such as obesity,diabetes management, high cholesterol and gastric disorders including IBS. I have been trained to treat those who suffer with IBS using the most up to date research 'the low fodmap diet' which requires input from a dietitian.
For six years I was privately contracted by the child and mental health service. I provided specialist dietary advice to children and adolescents who had been diagnosed with an eating disorder or learning disability or autism spectrum disorder and were experiencing dietary related problems. 
Since graduating I have always worked part time with those who have been diagnosed with a mental health problem and may have associated dietary problems e.g. obesity , under nutrition or gastric problems.
My role is to assess, diagnose and treat dietary and nutritional problems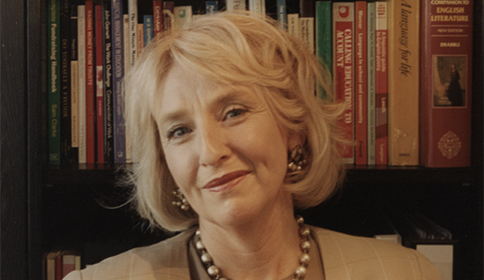 Andrea Berkeley
Executive and Personal Coach, Facilitator and Consultant
Click here to read full information
Andrea has twelve years' experience working in leadership and personal development as a coach and consultant. Her practice builds on a distinguished thirty-year career in education and social enterprise leadership, including thirteen years as a prominent London secondary head, six years as Leadership Development Director at Ambition School Leadership and twenty-five years as a tutor, coach and facilitator at UCL Institute of Education.
She trained as a coach with Tavistock Consulting and has worked across a wide range of sectors and contexts. She draws on psychodynamic and systemic theory to support individuals and leaders in transition, facing personal challenge or change, supporting them in developing a clear and authentic sense of their own identity as professionals and human beings. Her approach is reflective and creative, challenging yet collaborative. She takes great pleasure in combining her depth of understanding about people, interpersonal relationships and group dynamics to help clients develop the insight, capacities and confidence to take command of their lives and maximise their potential in ways they hadn't anticipated possible. She attends regular supervision and continuing professional development with Heresy Consulting Limited, where she works as a coach and consultant.
Recent and current executive coaching assignments include working with senior leaders in financial services, global executive search, international development, logistics, cinematography and human rights, as well as regularly with headteachers and CEO's of academy trusts and education charities. An experienced and sensitive facilitator, Andrea has led a number of organisational and leadership development programmes in the UK and internationally, in Sweden, Russia, Singapore and the USA. She is currently coaching education leaders remotely in Malawi, Thailand and Vietnam.
Andrea works mainly with adults – but also with adolescents where appropriate. Drawing on her experience as a teacher, former head of sixth Form and headmistress, she can offer coaching support to teenagers at transition points – making academic and career choices, improving study, time-management and interviewing skills, for instance. In addition to her in-depth knowledge of the UK maintained education sector, Andrea is also a Senior Adviser and Leadership Consultant with RSAcademics, a premier provider of recruitment, research and development services to the independent and international schools sector.
She is an active fellow of the RSA, an advisory board member of Leading Educators USA and is currently co-editing and writing a book on leadership to be published by Routledge in the Tavistock Series.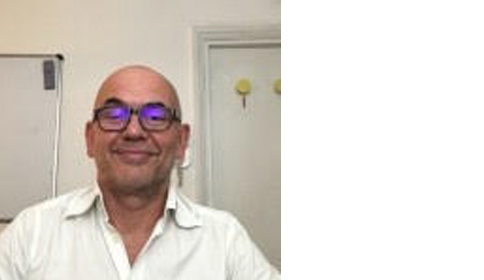 Pier Luigi Ceccarelli
Chartered Psychologist – Counselling Psychologist
BPS and HCPC accredited
Click here to read full information
I am a Chartered Psychologist offering psychological treatment, including assessment and formulation in Barnet, Kilburn and Central London.
As an integrative psychotherapist, I employ evidence-based therapeutic approaches, including Cognitive-Behavioural Therapy (CBT), Psychodynamic, Mindfulness-Based Cognitive Therapy, EMDR and Schema-Focused Therapy.
I have more than 10 years of experience helping people with a range of emotional, behavioural and psychological difficulties. These include Depression, Anxiety, Obsessive compulsive disorder (OCD), Post-traumatic stress disorder (PTSD), Abuse (psychological, physical, sexual), Eating disorders, Self and sexual identity, Sexual dysfunctions, HIV related issues, Bipolar disorder, Personality disorders, Relationship issues, Low self-esteem or confidence.
In my practice, my aim is to help clients understand the causes of their difficulties, learn new ways of coping and reduce psychological pain. I am committed to promoting mental health with a focus on the importance of multiculturalism and diversity.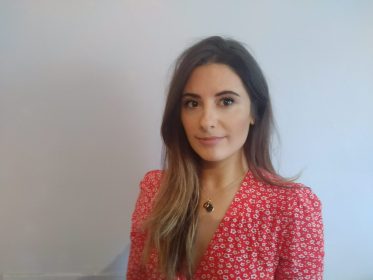 Click here to read full information
About me
Robyn is a Highly Specialist Clinical Psychologist with extensive experience of working with children, young people, parents and educational staff across a range of NHS settings; including CAMHS services (Child and Adolescent Mental Health Service), a specialist psychology in schools service and a specialist parent- infant attachment service. Alongside her private work, Robyn works in the NHS where she is currently helping to develop an innovative early intervention schools-based service following the 'Whole schools approach' for children and young people across South West London.
Robyn is passionate about working with young people to support them to develop the tools that can help them gain more enjoyment from life and achieve their full potential. She strives to create a warm, collaborative and playful relationship where she can come to a shared understanding about the issues being faced and the goals her clients want to work towards.
Approach
Robyn is skilled at drawing upon a range of therapeutic approaches in her assessments and interventions, depending on the presenting needs and preferences of the people she works with. These include CBT and behavioural therapy, attachment and play based approaches, narrative therapy, solution focused therapy and systemic approaches. She values working together with parents and other
members of the system to gain a better understanding of the problem and potential ways forward, and to maximise progress outside of sessions.
What Robyn can help with
Robyn has experience helping children and young people with a range of difficulties, including:
Anxiety (e.g. generalised worry, panic attacks, phobias, separation anxiety,
health anxiety, social anxiety, obsessive compulsive disorder)
Depression, low mood or sadness
Trauma and post-traumatic stress
Low self-esteem and lack of confidence
Challenging behaviour/ behavioural difficulties (at home or in school)
Relationship difficulties (e.g. problems making or maintaining friends, bullying,
sibling rivalry)
Self-harming behaviours
Parenting support
Attachment difficulties
Developmental delays or concerns
Concerns linked to Social Communication Disorder, Autistic Spectrum
Conditions (ASC), and Attention Deficit Hyperactivity Disorder (ADHD)
School based difficulties (e.g. school refusal and school/exam stress,
difficulties managing transitions)
Cognitive assessment (Weschler Intelligence Scale for Children)
Professional registrations
Registered Practitioner Psychologist with the Health and Care Professionals
Council (UK)
Chartered member of the British Psychological Society (BPS)
Doctorate in Clinical Psychology from University College London